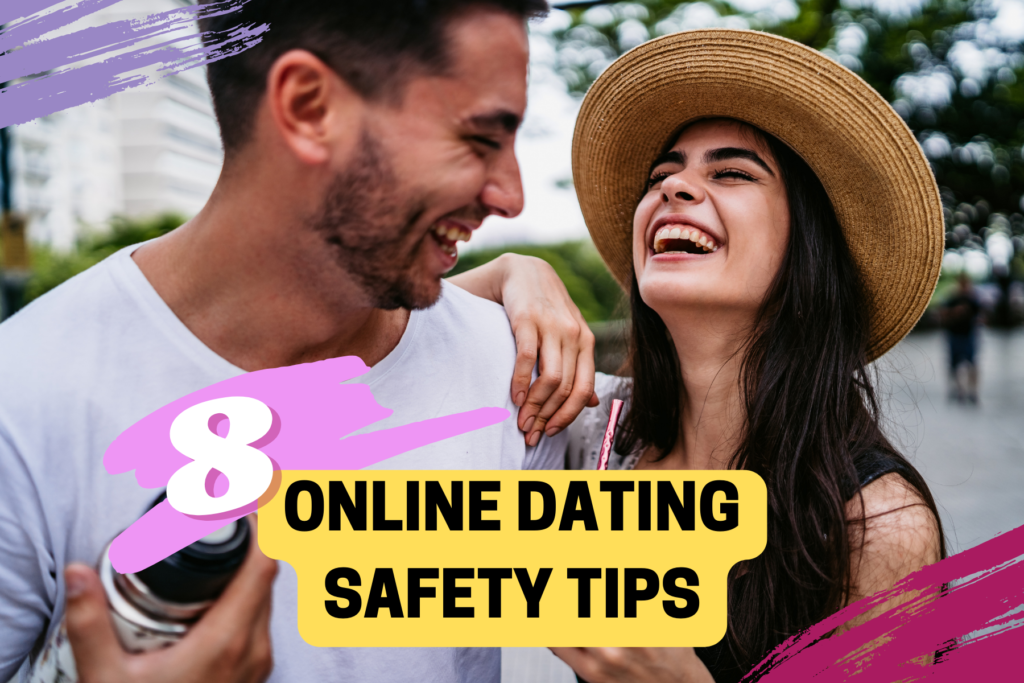 Online dating sites are a great way to meet new people, have fun, and potentially find the love of your life! However, you want to exercise due caution when doing anything online, including dating. You never know who is really on the other side of the screen. Follow these online dating tips to keep you safe.
Are Dating Apps Safe?
It is hard to separate apps into 'safe' and 'unsafe' categories. Think of dating apps as a tool to introduce you to a wider dating pool. Most apps come with built-in safety features, but you still need to take precautions of your own. Not everyone on dating apps has the right intentions.
How To Date Safely Online
Dating should be an exciting experience, but safety is a concern for many people. Enjoy yourself more by establishing a foundation of safety and security.
Online Dating Rules
1. Setting Up Your Profile
When setting up your profile, you want to display your personality and what you are looking for in a partner but refrain from giving too many personal details.
Take new pictures for your dating profile so that you aren't reusing the same photos that you use elsewhere online. It is really easy for someone to find out a lot about you through a quick reverse Google Image search.
Never put your last name on a dating profile. Many ask for either a first name or a username. Try to use some kind of nickname, or a different spelling of your first name to make it harder for people to find you.
Many apps will ask where you study or work. If you want, enter your general industry or major, but don't give specific details about where you work or go to school.
2. Swipe Left On Suspicious Profiles
Some users are only out there to catfish or financially scam you. Swipe left or report them if you notice any of these:
They only have one picture, all their pictures are grainy, or there are no people in their photos at all.
Their pictures look too perfect. Always do a reverse Google Image search and see where else these pictures appear.
They only filled out the most basic information.
They are unable to hold a coherent conversation while messaging.
They refuse to video chat.
3. Don't Give Out Personal Information
Even if you have been talking for days, keep in mind that this is still a stranger. Avoid giving out personal information such as your home address, phone number, full name, social media account profile, or other personal details until you know you can trust them.
Not only will this help you avoid scammers, but it will help you stay safe from harassment and potential stalkers.
4. Use The Block & Report Function
Keep your conversations within the app until you get to know each other. Many dating apps have the technology to scan private messages in order to flag harassment. By keeping conversations in the app, you can simply block and report them and move on.
You should block and report someone if:
Their profile looks suspicious or as if it may be a scam.
They send you inappropriate messages or sexually harass you.
They ask you for financial help.
You suspect they may be underage.
They pressure you for personal information, explicit pictures, or anything else.
They threaten you with violence or use hate speech.
5. Beware of Love Bombing
Someone may try to take advantage of you by showering you with attention, affection, and gifts at the start of a relationship. Financial scammers use this tactic as well as abusers. An abusive person may lovebomb you at the beginning of a relationship and then withdraw affection in order to manipulate you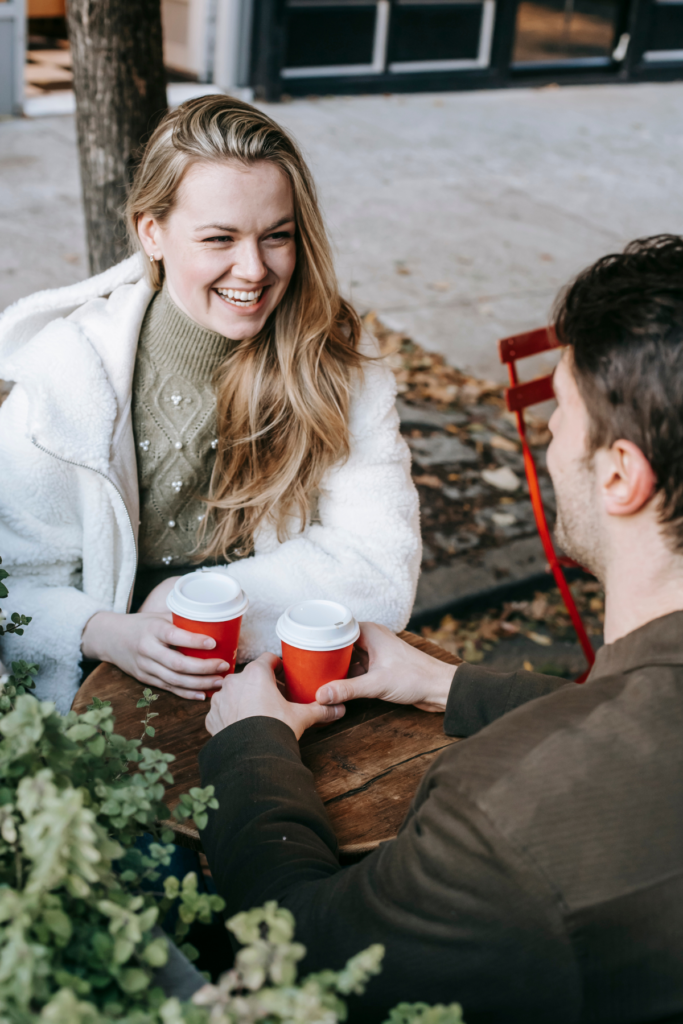 6. Before You First Meet
Video chat with your match before you meet in real life for the first time. You'll be able to see that they are who they say they are, plus it will take some pressure off of meeting in person for the first time.
7. Plan A Safe First Date
Set yourself up for success by planning your first date the safe way:
Screenshot your match's profile, send it to a friend, and share your location.
Make sure your phone is fully charged before you leave.
Go to a location that you are familiar with.
Don't meet them at or near your home address or place of work.
Meet in a public setting with lots of other people around.
Organize your own transportation there and back.
Don't go overboard on the alcohol, and don't leave your drink unattended.
8. Know When To Leave
Whether they have obviously displayed red flags, or something is just making you feel uneasy, don't be afraid to get out of there. If you need to leave, you can ask the bartender for an angel shot, text a friend with an escape plan, or just order an Uber and leave. Don't worry about appearing rude. Your safety is the most important thing!
Closing:
Dating online is exciting as well as nerve-wracking. Give yourself peace of mind by following these 8 dating safety tips. Visit our blog for more tips and advice for dating safely online.