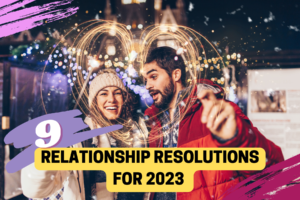 2023 is finally here, and this gives us all an opportunity to reflect on the last year and look ahead to a fresh start. People are used to setting resolutions for personal, career, and fitness goals. You can also set resolutions for your relationship. Read on for ideas on New Year's resolutions for couples.
2023 Couples New Year's Resolution Ideas
No matter how much you love your partner, no relationship is 100% perfect, and there are always things you can work on together. Setting resolutions together can really help strengthen your bond. If you need some inspiration, check out these 9 New Year relationship goals:
Spend More Quality Time Together
Even if you and your partner see each other day to day, that doesn't necessarily mean you're spending enough quality time together. This can be hard to do with busy lives and hectic schedules, but giving each other some undivided attention each day is crucial. Quality time is also one of the five love languages.
If your long-term relationship has left you both feeling a little distant, set aside a weekly date night for spending time alone together.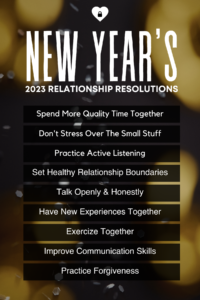 Stop Fighting Over The Small Things
Every long-term couple gets to a certain stage in their relationship where they start bickering over little things. It is normal to disagree with your partner – after all, you are two different people who just do things differently, and it might get annoying. However, try not to let small things turn into huge fights. If it isn't going to matter in a year, it's probably not worth fighting over now.
Couples who live together have the extra challenge of bickering over household tasks. If you feel overwhelmed and are struggling with a fair division of household labor, look into something like the Fair Play method to help you.
Practice Active Listening
People know how to talk, but a lot of people are actually really bad at listening. Most of us listen to respond, instead of listening to understand. We respond to what we think our partner is saying, instead of what they actually mean. Approach conversations with a curious mind and really try to get to the root of what they mean if something isn't clicking.
Set Healthy Relationship Boundaries
A lot of people have misconceptions about setting boundaries in a relationship. They either think that the right relationship won't need boundaries or that the boundaries just drive couples apart. This is a huge myth – all of your relationships need boundaries. Everyone actually does have boundaries whether they are conscious of them or not.
Dedicate Time to Talk Openly and Honestly
It is hard to be vulnerable with emotions, and it is even harder when there are distractions like your phone or long to-do lists. Make a plan to spend at least half an hour each day where there are no distractions. Talk to each other about anything – from the relationship to each other's dreams and future plans.
Try New Experiences
New relationships are full of excitement, but if you have been together for a while, you can get stuck in a routine. In order to build your bond as a couple, it is vital to try new things.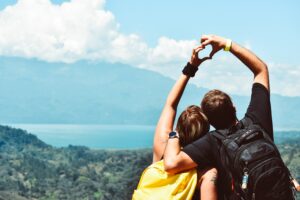 If you like to travel, visit a place you have never been. If you are foodies, check out a new restaurant in town. You could even take a pottery class together, walk a different route through your neighborhood, or even try something new in the bedroom. The experiences don't have to be extravagant, they just have to be novel.
Exercise Together
Whether fitness goals were part of your New Year's resolutions or not, they are now! Hitting the gym together helps build a sense of trust and support, which will help to strengthen your bond. Having a workout buddy will also make you feel more motivated to exercize in the first place because you have someone to hold you accountable. Not only that, but exercize can improve your sex life by increasing libido, so it's really a win-win all around.
Improve Your Communication
Every couple has arguments, but some know how to argue better than others. If you are one of those couples that have intense heated arguments, make 2023 the year to change it.
If you are getting worked up, step back and take time to process your feelings. Don't come into a conversation trying to accuse your partner of something – focus on how you feel, and try to understand each other.
Practice Forgiveness
Nobody is perfect, and it is not helpful to keep bringing up past mistakes your partner made. Holding on to grudges from the past will only build resentment between you and your partner. Whatever happened before, there is no way to go back and do it, only to work through it and forgive.

Closing: Following Through On Your Relationship Resolutions
Improving your relationship can be tricky. By setting goals, you can break romantic relationship bad habits. Love can be hard to navigate, but healthy relationships are attainable. For more relationship advice and tips for dating safely online, visit our growing resource guide, Dating Safety Tips.