Dating online can be a great way to meet new people, but it has its challenges. When you start planning your first date, there are many things to consider. Though you've been talking to someone online, you never know what it will be like meeting them in-person for the first time.
When meeting someone from an online dating app, choosing a first date idea in a safe environment can help you feel comfortable meeting in-person. A first date can be a great opportunity to meet and get to know the person. There are plenty of great ideas for memorable first dates that are both fun and safe.
Fun and Safe First Date Ideas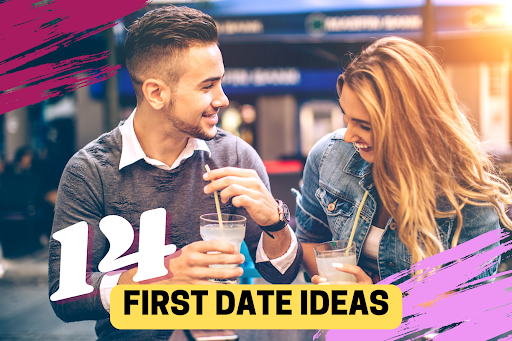 Finding a great first-date activity can depend on common interests you share. That being said, here are some great ideas to try when meeting someone from an online dating app:
1. Get coffee
Coffee bars have become popular, and it is not hard to find one in the city. You can chat with a stranger while enjoying your coffee or drinks. It is a combination of technology and human interaction. You will feel comfortable and safe even though there is a distance between you.
2. Attend a happy hour
Know how to look for a good happy hour? The web has given us the perfect tools, and you can ask friends who drink or shop online. Happy hours are a great first date idea, and an awesome place to get to know people. And of course, they also have a "happy" atmosphere with free drinks.
3. Sporting event
If you're both sports fans, consider attending a game together. Major cities have professional sports teams, including baseball, basketball, football, hockey, and soccer. Several cities also have minor league sports teams, and even college teams as well.
4. Go to an art gallery
For another great first date idea, you can visit a local art gallery if you are interested in art. Art galleries often have relaxing and pleasant music, which makes them the perfect place for a first date.
5. Attend a concert
For music lovers, live music shows are ubiquitous. There are several different artists that perform shows in every city. If you find that you like the same type of music or certain artists, attending a live music show can be a memorable experience.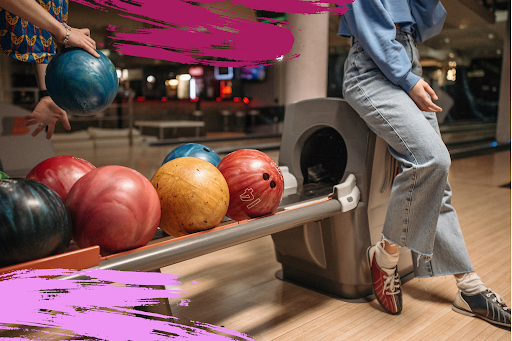 6. Go bowling
Bowling is a fun activity, and it is one of those "first date" activities that make for a memorable experience. You don't have to be good at bowling to have a great time on your date. It's a great idea for a first date, particularly in the winter months.
7. Go to a museum
You can go to a museum for free or cheap on weekends or holidays. Museums are great places to talk to your partner on the first date because they take up so much time, and there is always something interesting around you to talk about.
8. See a comedy show
Attending a comedy show will help you relax and not be shy about your date. By seeing a comedy show, you get a fun way to get to know your date and their sense of humor.
9. Visit the zoo
The Zoo is an excellent first-date setting to see animals and be outside for a few hours. It's a fun, light-hearted environment to get to know your date more.
10. Grab a bite for dessert
To get a little food and have a good time, you can go to grab dessert on your first date. It will allow you to know more about the person you are dating, and it will be a good way for you to relax, without going to a full dinner.
11. Go to the dog park
Dogs can be entertaining, and they make people happy. They also allow you to see each other in a different environment away from the city and meet new people. For dog owners, consider a date at the dog park.
12. Sign up for a paint night
Painting classes are fast and easy, and they are fun. There are many different things you can paint, depending on the night. It's a great and adventurous first date idea in a safe and fun environment.
13. Go to a brewery or beer garden
If you both like beer, consider going to a brewery or beer garden. There are many great breweries popping up in local areas. It is a fun environment, and it is always filled with incredible people who like to have a good time as much as you do.
14. Visit a farmers' market
It can be fun to go to a farmers' market on the weekend. You can shop, eat food, and many farmer's markets are located near other fun things to do or places to visit. You can also get some fresh food if your date likes healthy foods.
15 Go to the Theater
You can go to the ballet and theater to enrich your knowledge of culture. This is a memorable first date idea that will make you a more cultured person, not only could you find someone to date but also learn something.
First Date Tips for Online Dating:
Though you go on a first date with the hope it goes great and there will be more dates, it's important to be aware of your safety. Whatever you choose as a first date, here are some tips to keep in mind to keep you safe for your first time meeting someone from an online dating app:
Choose a public place to meet. Do not meet at your home or place of work.
Make sure you're in a setting where you can get to know each other.
If you're drinking, don't leave your drink unattended.
Leave if you feel uncomfortable at any point.
Tell someone your date plans (where you plan to be, and when you will be there).
Don't share your personal information too early.
Avoid leading someone on if you don't think it will work after your first date.
We hope this article provides some fun and safe first date ideas for online dating. For more online dating safety tips, check out our blog.