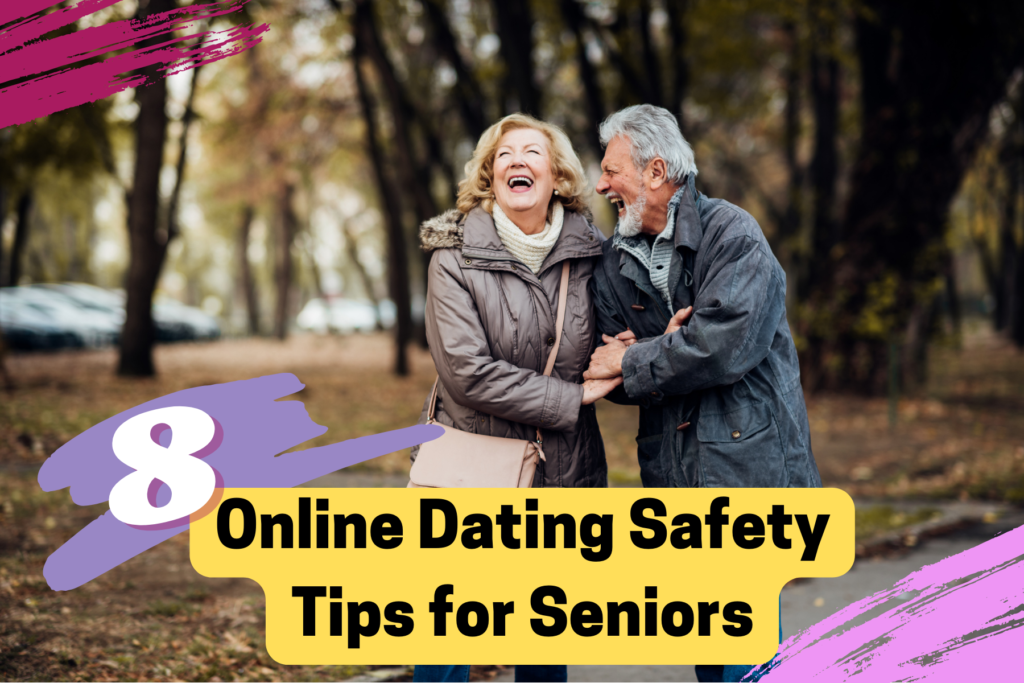 Online dating for older adults can be a fun and exciting platform to meet people and find a significant other.
That said, dating for older singles is significantly different from their younger counterparts. Beyond adapting to technology like dating apps, their needs, interests, and priorities in life are different from those who are younger in age. On top of that, older adults in their sixties and beyond start to experience cognitive decline, and as a result, they can be a target of online dating scams.
All of this can make it difficult for older adults, who may have already gone through and survived a divorce or are looking for companionship during their later years. In this article, we provide tips to help older adults help navigate senior dating, including tips that are helpful for seniors, caretakers, and loved ones.
How Does Online Dating Work for Older Adults?
Online dating has forever changed how we meet people. Now, it's much easier to meet people at the touch of an app. How does this work for older adults who are either unfamiliar with dating apps or may not know how they work?
Older adults can use the apps and dating sites their younger counterparts use to meet new people. When using these dating apps, you can switch the age of the person you're seeking on the app. Some popular dating sites include:
OkCupid
Tinder
Bumble
Hinge
eHarmony
Match.com
Perhaps the better option is to sign up for a dating platform purposely created for older, mature adults. Not only will you increase the chance of meeting people the same age, but they are also generally more user-friendly toward the older demographic.
Here are a few older singles site and apps for seniors to consider joining!
OurTime
SilverSingles
SeniorMatch
Important Tips for Seniors to Avoid Online Dating Scams 
Unfortunately, seniors can be a target for online scams. They may not know how the apps work, and as they begin their cognitive decline, they may be caught in a scam.
To help avoid this, seniors and caregivers should be aware of these tips when using apps to meet someone new online.
Online dating safety tips for older adults:
Never share personal information
Safeguard financial information
Start slow and don't fall too fast
Keep communication online for a while
Provide your own transportation
Meet in a public place first
Check-in with a safety buddy
Know when to leave if you feel unsafe
1. Never Share Personal Information
Elderly adults are often fearful of meeting a stranger online. While it may seem harmless enough in theory, sharing personal information can risk identity theft. The Internet is one of the safe dating sites for seniors to meet others, but only if the person you're meeting is the proper age.
2. Safeguard Financial Information
In most cases, you'll need some personal information to register with a dating website. However, some websites will require proof of your home address regarding age verification. Be wary of websites that require that you provide this information.
3. Start Slow, and don't fall too fast
No matter who is using a dating app, if you match with someone online, it's best to do some research in the beginning. The same goes for older adults using dating apps. You don't want to immediately give anyone your complete address, phone number, or email. If someone asks for any of these, they could be looking to scam you out of money. Caregivers or family members younger in age can assist in finding information about a person online.
4. Keep communication online for a while before switching to phone calls or text messages
Older adults should avoid jumping in with one person too quickly. One way to do this is to keep communication on the app for a little while. You can usually meet people online without exchanging numbers or email addresses. Once you feel the time is right to exchange personal information, it makes it easier to stay in touch and keep your peers updated on your personal life.
5. Provide your own transportation
Your safety will improve when looking for love online if you provide transportation. For seniors that drive, consider taking separate cars when you first start dating, or arrange for drop-off and pick-up. Providing your own transportation will help with safety during a first date, with someone you met online.
6. Meet in a public place on the first date
When meeting someone online, there's no doubting a public setting is the safest. Even if you feel you can trust the other party, it's best to meet them in a coffee shop or bookstore where it's easy for you to duck out if something goes wrong.
7. Check-in with a safety buddy before and after the date
This is a critical rule to implement for senior dating. For older adults, it's a good idea to check in with a trusted family member or friend in the area before and after any date. Coordinate the details of the date, including the place, time, and how long the date lasts. They should check-in and ask if everything's okay and then fill you in on anything suspicious.
8. Know when to leave if you feel unsafe
If you're meeting someone online, finding their location is important. If this information is wrong or you cannot locate them, it's time to leave. Do not stay at someone's home overnight if they're not prepared to help you do so
Wrapping Up: How Seniors Can Use Dating Apps Safely
Dating apps bring a lot of opportunities for seniors to meet someone new they can fall in love with. While dating apps can help with this, the guidelines mentioned in the article must be applied when using an online dating app. This will help keep everyone safe and avoid any scams that can occur.
Datingsafetytips.com provides online dating safety tips for people to feel safe and secure in the new modern dating world. Read more from our blog.