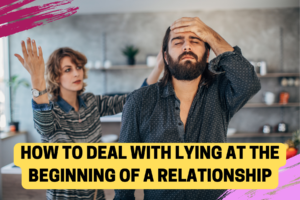 The start of a new relationship is supposed to be a fun and exciting time where you and your person are getting to know each other. Building this initial foundation of trust is key to having a fulfilling relationship. However, these early stages are also prime time for exaggeration, small white lies, and possibly big lies as well.
Lying in a relationship can cause a lot of emotional damage. Keep reading to find out how to navigate this difficult situation.
Why Do People Lie In Relationships?
We all know that lying is wrong, but most of us have lied at some point or another. There are a lot of reasons that someone may lie to you in a relationship, and there is definitely a huge spectrum of lies ranging from fudging the truth to devastating lies.
Someone may lie in a relationship because:
Effects Of Lying In A Relationship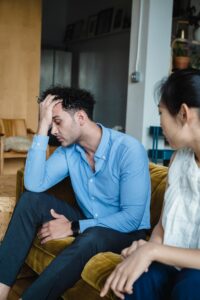 Obviously big lies are devastating to a romantic relationship – but even small lies, if it becomes a habit, can be detrimental. Some of the effects of lying include:
Is Lying In A Relationship Normal?
Even in healthy relationships, lying is common. The key here is the types of lies that are being told. If a person tells a white lie on occasion in an earnest attempt to protect your feelings, that doesn't make them a bad person. However, if they lie to protect themselves, that is a problem.
Long-term repeated lying destroys the trust in a relationship, which can be difficult to get back after it has been lost.
How To Tell If Your Partner Is Lying
It can be hard to tell if someone is lying at the beginning of a relationship. You may not have a lot of background information to pull from. However, there are some ways to tell if someone is lying to you:

What To Do If Your Partner Lies
So, you have caught your partner out in a lie. What do you do about it now?
Rebuilding Trust
Regaining trust after a lie can take a long time. It is up to you whether or not you want to try to work through it with your partner. Your partner will need to prove to you that they can be trustworthy again. If they pressure you to just move on quickly, that is a huge red flag.
Knowing When To Walk Away
If you have caught your partner lying at an early stage in the relationship, it is likely best to just move on. If they are comfortable lying to you now, that is not a good sign for the future. No matter how hot you think they are, a relationship is nothing without trust.
In Closing: Lying in Relationships
Lying has so many devastating effects on a relationship, and it is best to practice healthy communication and avoid lying altogether. For more dating and relationship advice, visit our growing online resource of dating safety tips.