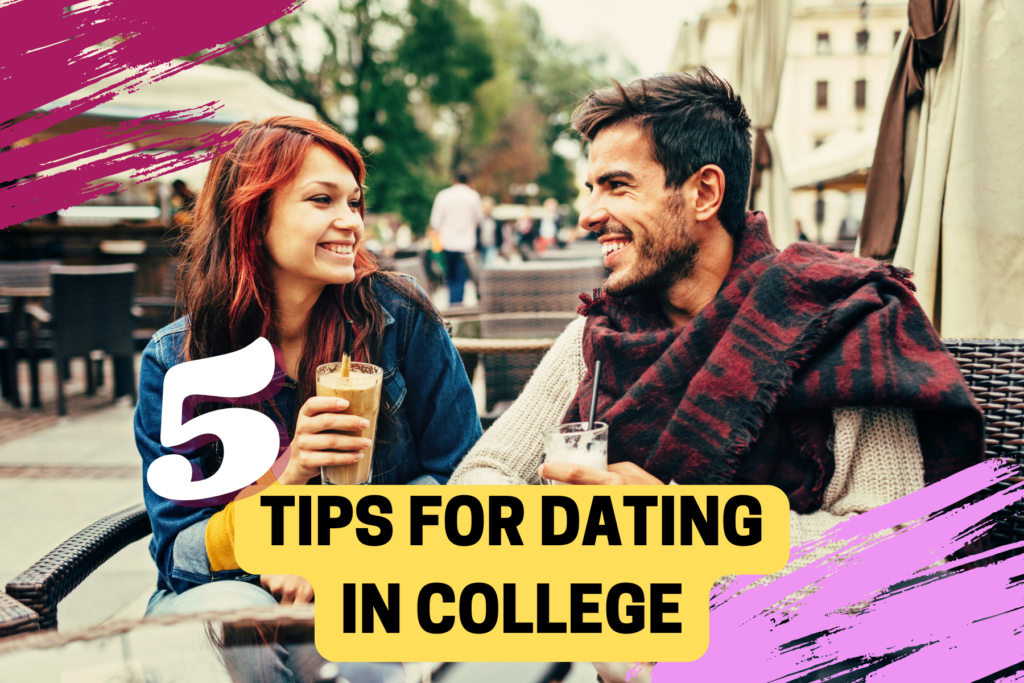 College is a time when you are faced with so many new experiences. For the first time in your life, you get the freedom of living away from home and really get the chance to figure out who you are. Between classwork, part-time jobs, extracurricular activities, and socializing with your new friends, dating in college can feel exciting and daunting. Follow this dating advice for college students in order to get the most out of your experience, and potentially fall in love!
Be Yourself
In college, you will meet new people all the time, whether that is friends or potential romantic partners. Since no one really knows who you are in freshman year, it can be easy to fall into the trap of trying to change yourself in order to fit in.
Yes, you will discover more things about yourself as you experience new things. However, it is not a good idea to be someone you are not. Be your authentic self, and you will find someone who aligns with you.
Open yourself to new experiences
The best part of the college experience is experimentation! You may have never even started dating at all up until now. Now that you are away from the pressures of high school, this is the perfect time to try all kinds of new things.
Take a class on a topic that interests you. Join a club for a hobby you have always wanted to try. Say yes to social invitations. Do that internship, and go on that study abroad trip. Try things even if you are bad at them.
Do these things not to find a date, but to enrich your life and discover new things about yourself. Finding your potential love match can be a great side effect.
Put yourself out there
Putting yourself out there can be scary at first, but the more you do it, the easier it will get. The good news is that college offers a lot of opportunities for you to get out there and socialize. You can:
Take part in orientation activities.
Take part in college-run social events such as game nights or day trips.
Spend time in communal spaces on campus instead of going straight back to your dorm room.
Take up a sport.
Join a club.
Attend parties.
Join a fraternity or sorority, if that interests you.
Set up a profile on a dating app.
Whatever you decide to do, just start conversations with people! Especially at the beginning of college, everyone else also feels alone and is looking to make connections.
Be On The Same Page
Some people in college don't want a serious relationship. For people that have just come out of high school, this is their first time on the dating scene as an adult, and many people just want to experiment.
If you want a serious relationship and someone wants to have fun, then it may not work. Don't set yourself up for heartbreak. Instead, be clear about what you are looking to get out of your dating life.
Be safe
When dating someone, it is so important to keep yourself physically and emotionally safe.
When going on dates with new people, share your location with someone you trust.
Don't overindulge with alcohol during dates.
Pay attention to your intuition. If you don't feel comfortable on a date, you can always leave.
Stay on or near campus at night, especially if you don't know your way around just yet.
Most colleges have on-campus security offices that can provide shuttle services and help in an emergency. Have their number saved on your phone.
Practice safe sex. Many colleges offer free protection, so use it.
Know when to call it quits
The last thing you want to do during your college years is get trapped in a toxic relationship. Remember, relationships should make you happy and add to your life, not make you feel upset or depressed. Watch out for these red flags:
Gaslighting, or making you question your own judgment.
Lying or lack of trust.
You start having low self-esteem.
Controlling behavior, such as not letting you see your friends or do things you want to do.
No respect for your boundaries.
In Closing
Dating during college can be a great part of the overall experience. Following these tips will help you stay safe and have fun while you experience the adult dating world for the first time. For more dating tips, visit our blog and get the most out of your dating experience!